Check to see if it's charging.

You should see a dim flashing LED when charging, and a solidly lit LED when fully charged.

Flip the Duet Flex when plugged in.

This product can fit into a USB port facing either direction, but only one direction will charge it. There should be a light under the power button when it is plugged in correctly.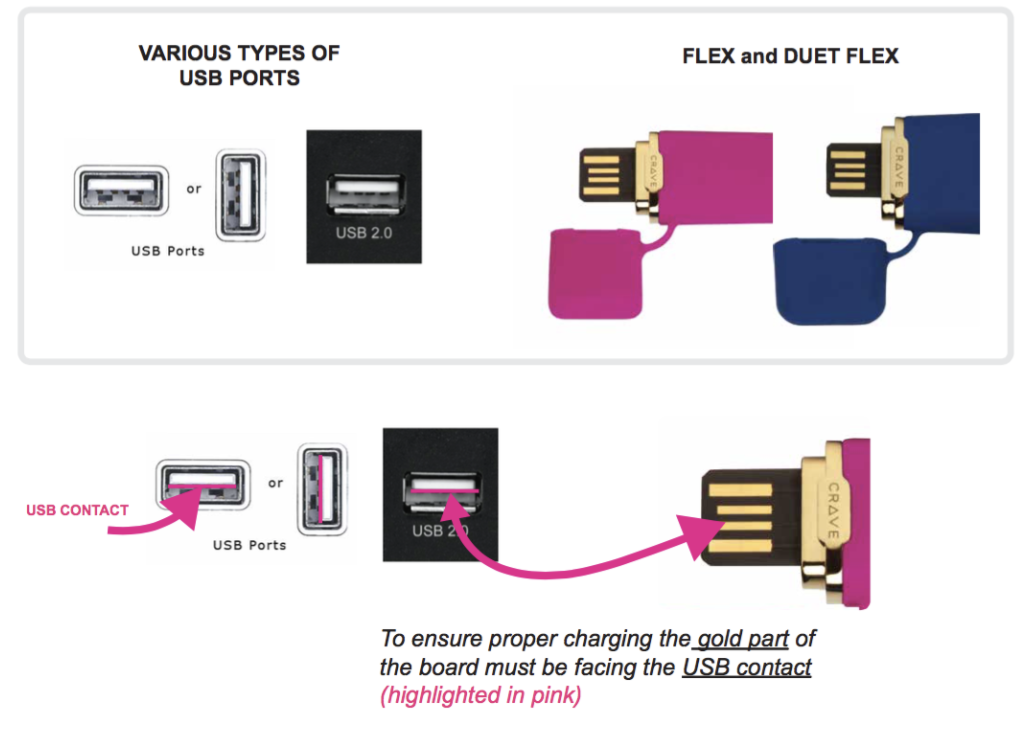 Check the USB port.

Please try at least one other USB port on a different device or charging adapter.

Charge it overnight.

Once the button light is pulsing, leave it to charge fully. When a rechargeable battery sits unused for a long period, it can slowly lose charge, and may take longer than normal to recharge. It can also lose its capacity entirely, so be sure to always recharge your products when you're done with them.

Check for Travel Mode.

Press the power button to turn it on, then press and hold the power button for a slow count to ten. IT should stop (keep holding!) then pulse once. You are now in Travel Mode! Press and hold again to return to normal function.

If you are unable to resolve the issue you are experiencing with your product, please contact us or speak to us on live chat at lovecrave.com. Please include your store receipt or order number and a detailed description of the issue you are having.