The Vesper button should pop out from the metal casing like a mushroom, and the sides should cover up the hole it comes out from. When the edges of the silicone button get stuck under the metal body, it can cause the Vesper to change modes erratically or to not turn on at all.
You can unjam a button by following these steps:
Using your fingernail, a slightly dull toothpick or pencil tip, drag with light pressure from the edge of the button towards the center.
Repeat this all the way around the button.
The objective is to gently dull the edge sideways out from under the metal - do not dig into the silicone or lift the button, as you don't want to pull it out.
Once free, the button should sit on top of the Vesper body like a muffin top, and make a tactile 'click' sensation when pressed.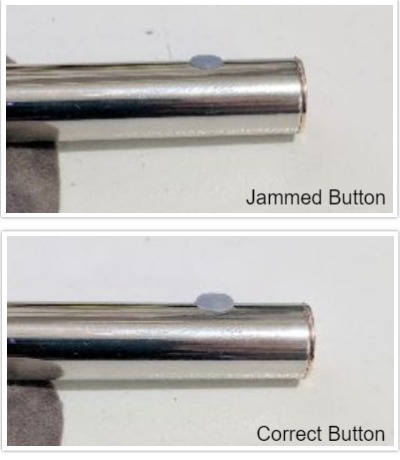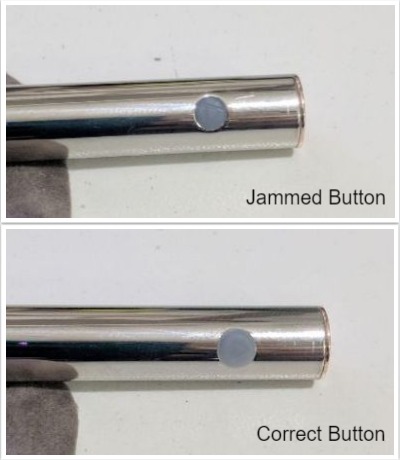 Have additional questions? Contact us—we'd love to help!